Service, teamwork, results. The Sierra Group team stretches beyond project and client expectations using the talents, capabilities, experience and the intuitive perspectives of our professionals to achieve desired results you can trust. No matter the size and complexity of the project or issue, The Sierra Group provides our clients with nothing less but the best people to bring about success.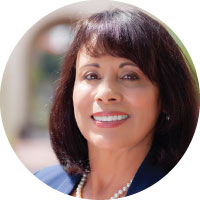 Rebecca V. Barrantes, President
Rebecca embodies the company's business vision and core values. She manages project delivery and client satisfaction systems and leads inspired team work. Her strategic counsel is sought by clients to guide public involvement for planning/entitlement, environmental, design, construction efforts and public relations campaigns. Ms. Barrantes has designed outstanding community outreach and public engagement campaigns for the largest transportation, public works and parks programs in the U. S. and many residential and commercial/retail developments throughout California. Enjoying National Parks is her passion. 50 more to go on her bucket list.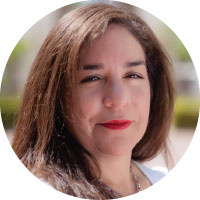 Alma Villegas, Outreach Specialist
Ms. Villegas specializes in public outreach, cultural arts, and special events. She is bilingual and has excellent interpersonal and communications skills, particularly with sensitive and complex project stakeholders and groups. She also has expertise in development of informational materials, graphics presentations, research, database management, report writing and outreach planning and logistics. Computer proficiency in PowerPoint, Excel, Word, Photoshop, Illustrator. She has worked on several Metro, Caltrans and water-related projects and studies. But, her real love is art and music. She is involved in a non-profit that promotes art and music in the community.
Jovita Murillo, Outreach Specialist, Latino Community
Jovita is a community educator and communicator with many years of experience working with disadvantaged, multilingual, and diverse audiences. She specializes in translating data into a community context to promote understanding and participation. Jovita is a Public Health Doctoral Candidate, has a Master's in Public Health and Mexican American Studies and a bachelor's degree in Latin American Studies and Politics. Jovita supports our public engagement services, development and implementation of housing/health program initiatives, and stakeholder and neighborhood outreach.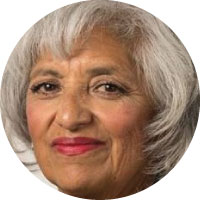 Laura Santos, Outreach Specialist, Environmental and Community Outreach
Ms. Santos has more than 30 years of experience in community and grassroots outreach and organizing. She has spent much of her career working in communities of need to address equity and justice issues in education, health, poverty, water, and access to parks and open space. Ms. Santos possesses the strong skills in building strong working relationships with leaders, recruiting and engaging stakeholders, and volunteers. She specializes in developing strategies that inform, educate, build support, and generate participation. She serves as a Trustee on the Board of Mt. San Antonio College and formerly was a Board Member on the Bassett Unified School District.